A long tap on a message shows a standard Action menu. There are three options:
Delete – deletes a message from the server and the client.
Forward – forwards a message to another chat. The user selects a chat to forward the message to, or switches to Contacts view and selects a contact. Once a chat or a contact is selected, a confirmation window is shown.
Copy – copies the message to the clipboard.
Users can select multiple messages to delete or forward.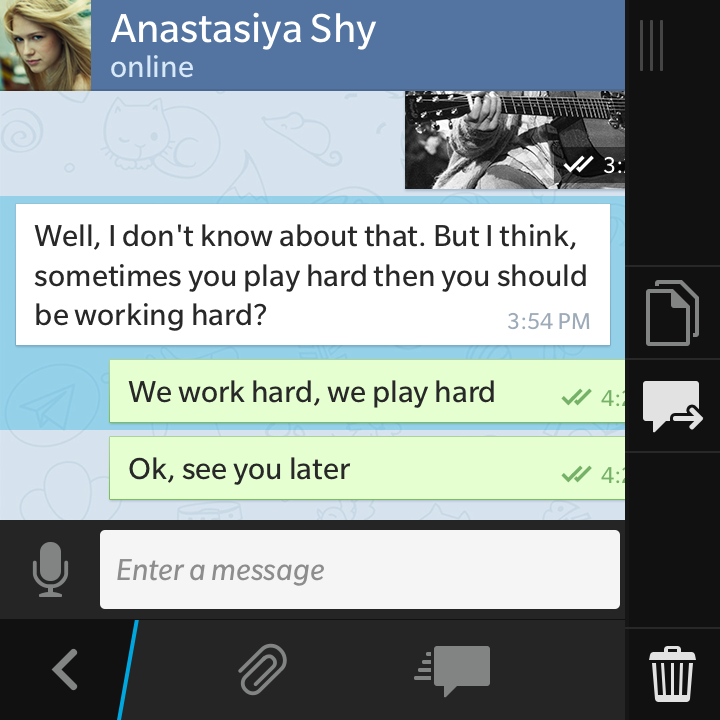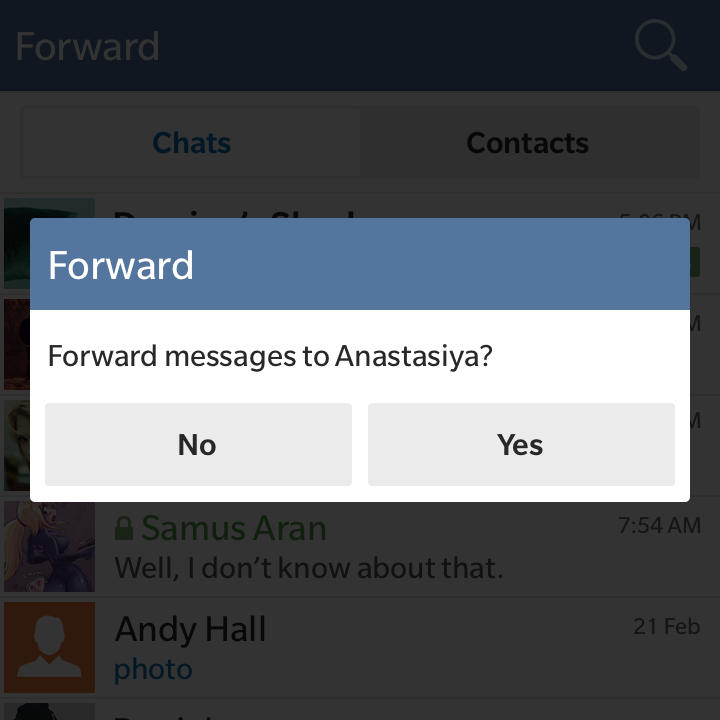 Displaying Forwarded Messages
Forwarded messages include the name of the original sender. Here's a forwarded message that was originally written by Andy Hall: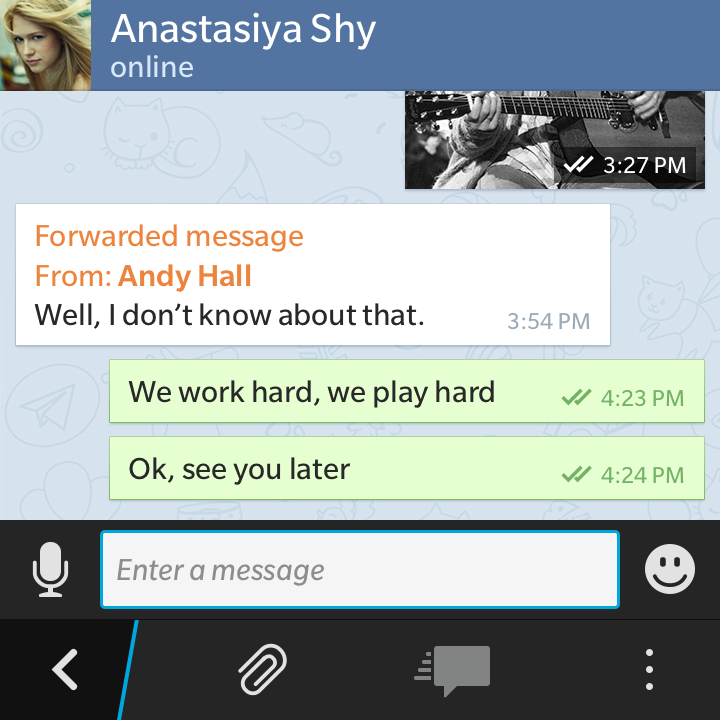 « Previous page | Next page »