Telegram supports four kinds of attachments: photos, videos, documents and locations. Photos, videos and documents need to be downloaded before they can be viewed. Photos are downloaded automatically once the user starts viewing the chat, and the downloading of videos and documents is initiated explicitly by a tap on the content (this behaviour can be changed by the user in the Settings section).
1. Downloading Media
A radial progress indicator is shown over downloading items. The download process may be paused by tapping the pause icon inside the radial progress indicator.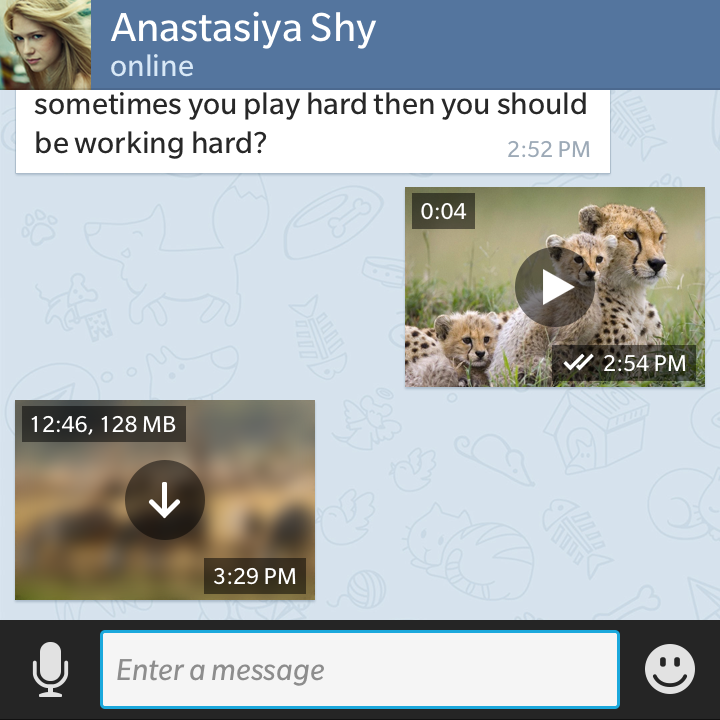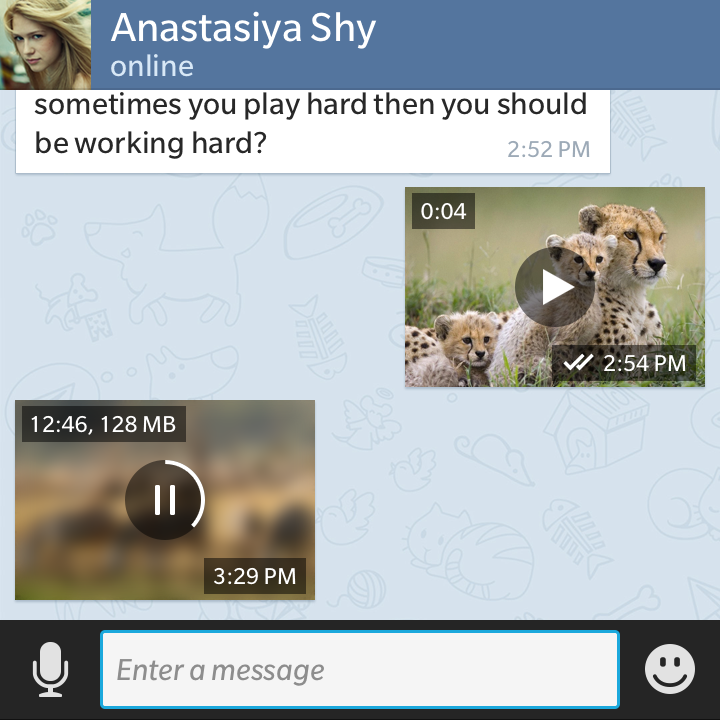 2. Media in Group Chats
Incoming media in group chats is displayed inside the message bubbles next to the name and the profile picture of the sender.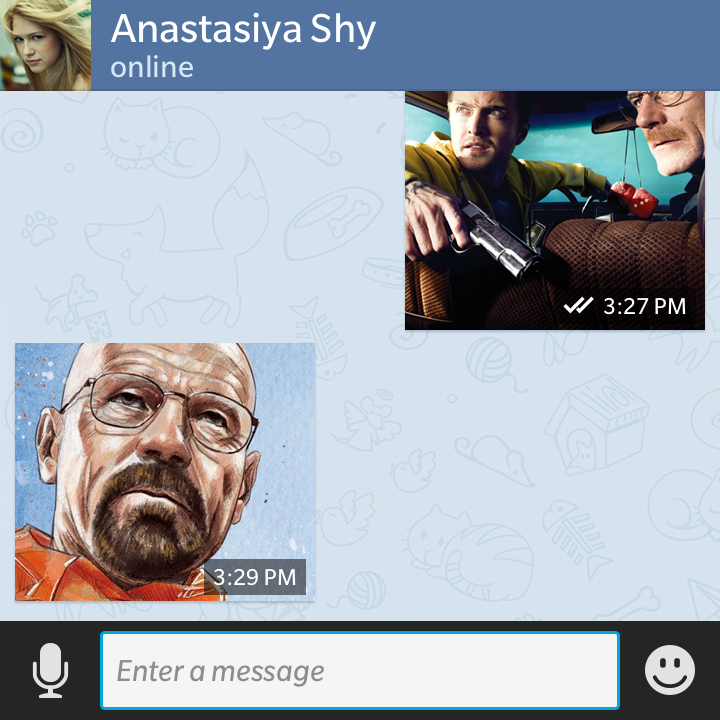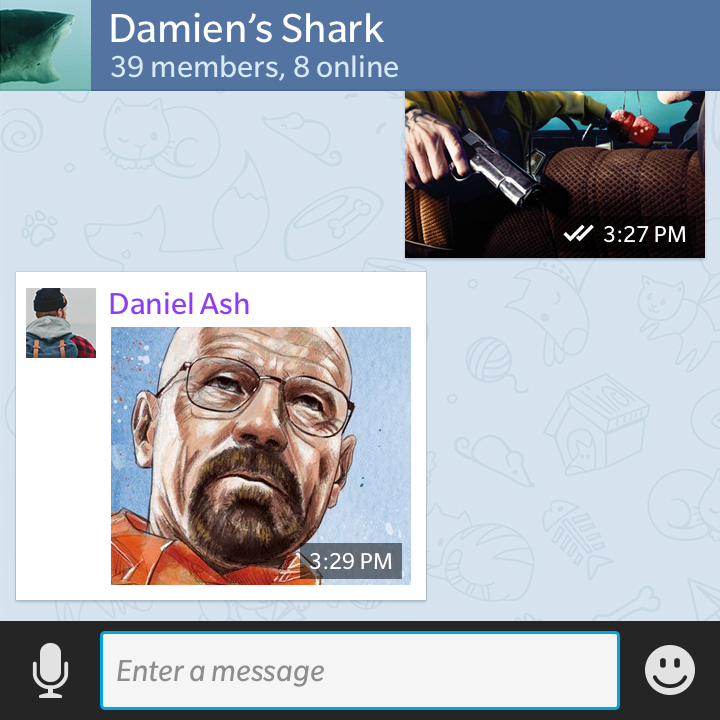 3. Viewing Photos And Videos
Photos and videos are opened in a media viewer. The user can swipe left to navigate through all media shared in the respective chat. Zoom and pan are supported. The action menu allows forwarding media to a different chat, saving it to the gallery or deleting. Users can also access the Shared Media screen from here.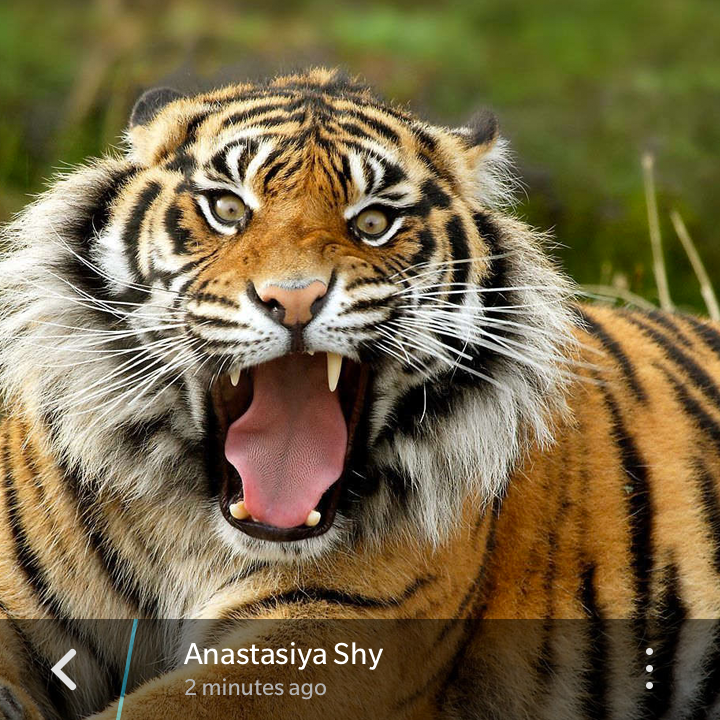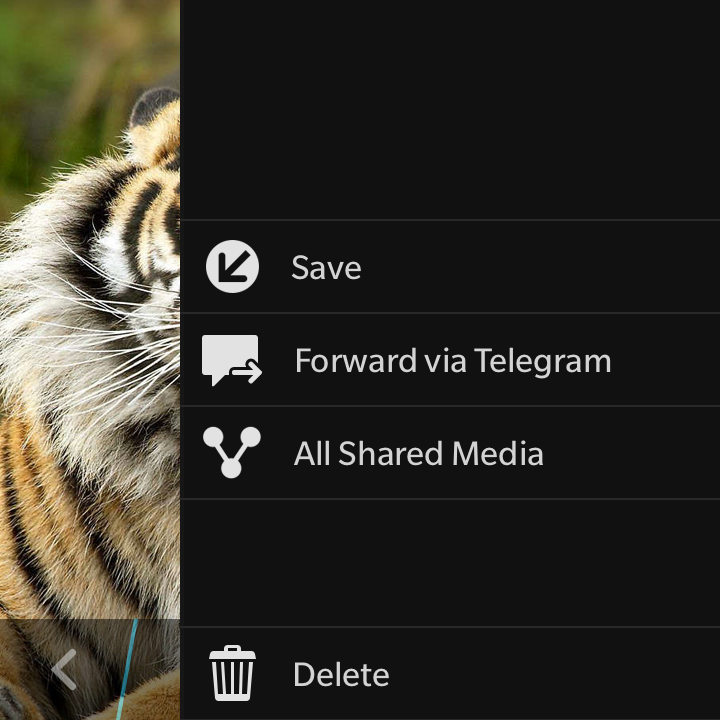 4. Shared media
The title of this screen is Shared media in case of individual users and Media in group for groups.
5. Viewing Locations
The Map View displays the coordinate shared by the sender, the current location of the viewing user and the distance between the two points on the map.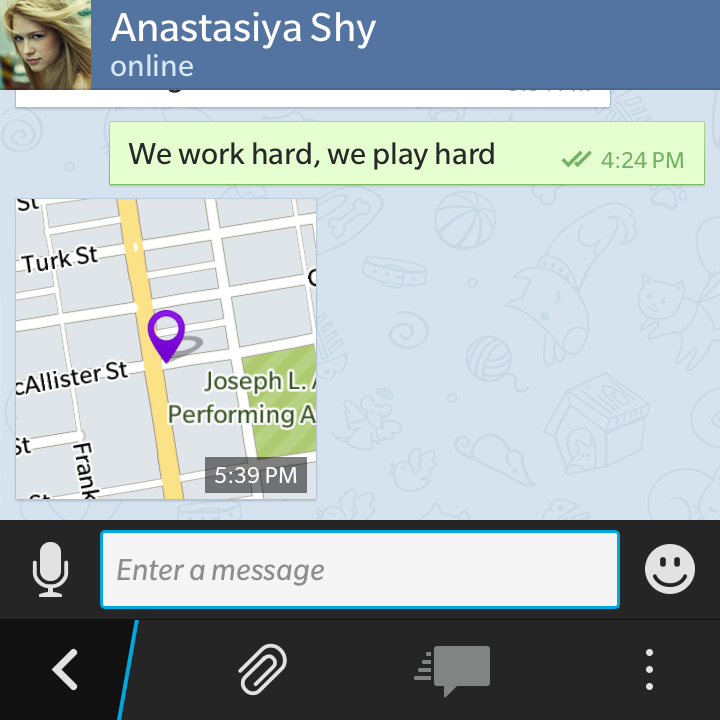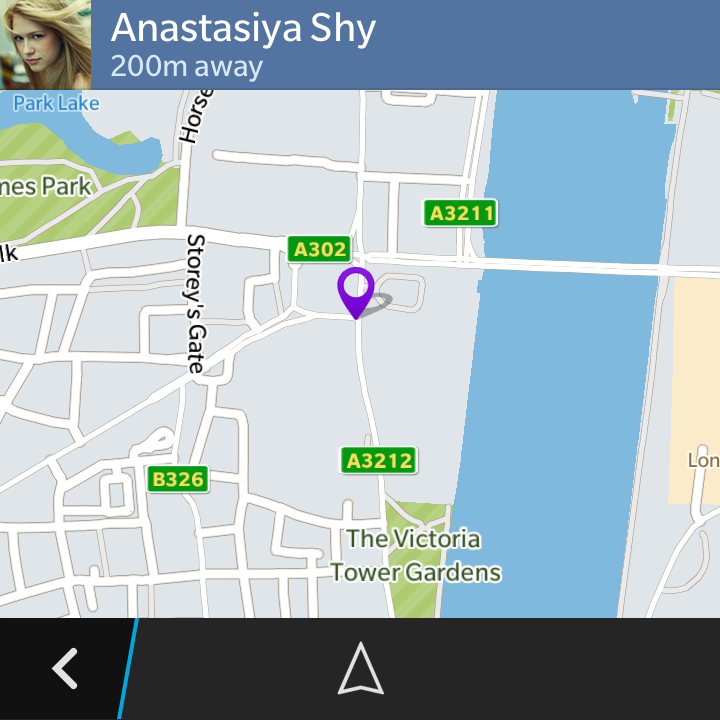 6. GIF playback
Downloaded gifs display a play and are played inline when tapped. You can tap them again to stop playback.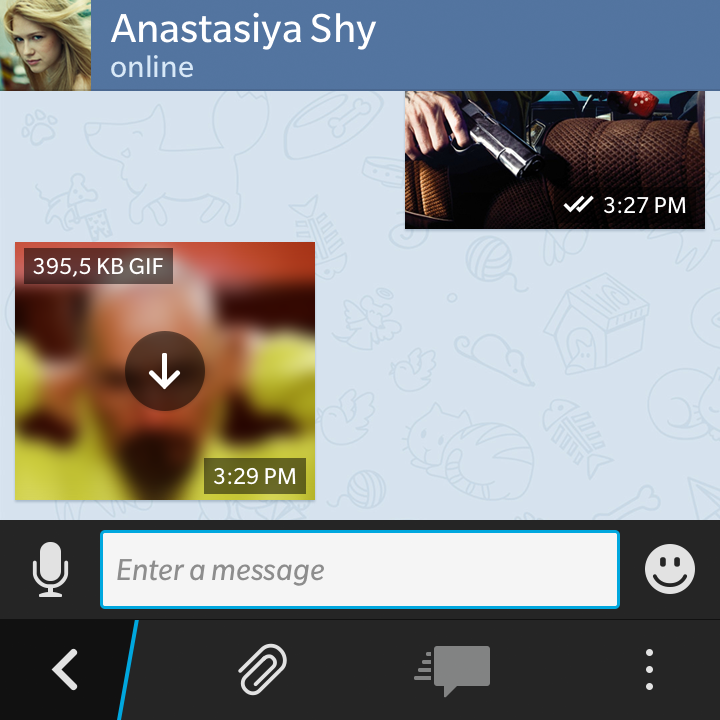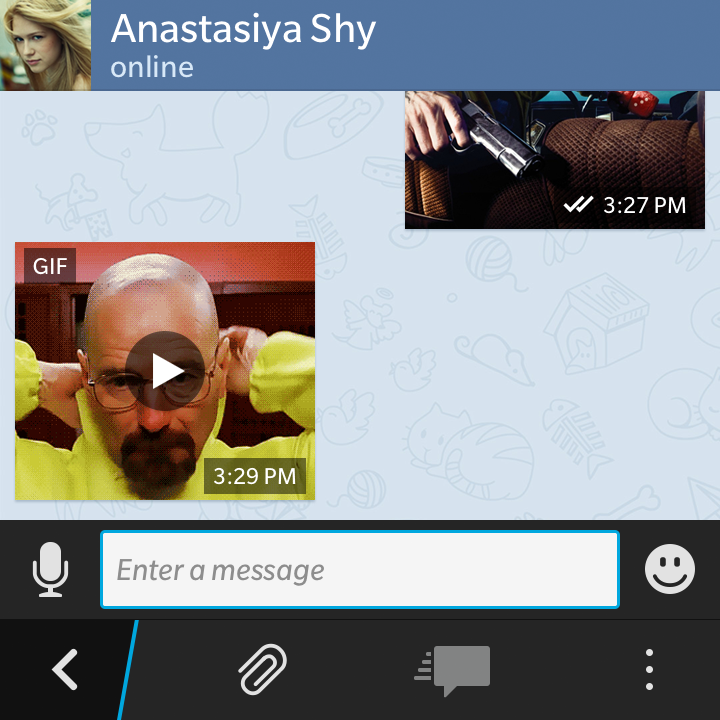 « Previous page | Next page »